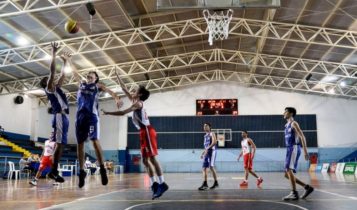 Arrivals and Departures Arrivals and Departures Such are youth games that work in a "channel" format. In the first wave, the athletics, badminton, swimming, table tennis and beach volleyball competitions, which ended on Monday, September 5. Futsal, artistic gymnastics, taekwondo and volleyball disputes will begin this Wednesday, 7, and will continue until next Sunday, 11, and the delegations of these modalities have already arrived in Aracaju.
"I barely got there and already me love it, everything is very beautiful. Besides competing, I want to make new friends and watch other sports. It's my first time participating in the youth games, I want to enjoy it a lot," beamed Sofia Martins, 14, artistic gymnast from Rio Grande do Norte.
The first wave went out with lots of smiles, tears, hugs. Before the second starts this Wednesday, looks of anticipation and anxiety from those who have just landed in the capital of Sergipe.
"I'm really looking forward to getting started right away. It's a new experience in my life, first time in games. And it will also be the last, I am 17 years old. I'm going to save a little of this worry, my competitions only start on Thursday (8th) and enjoy what's here," said Nardileno, a taekwondo player from Ceara, who is already on his way to the Convention Center.
The youth games will continue until September 17, with the competition broadcast live on Canal Olímpico do Brasil.
Source: Press Office