By 2024, Porta should have one of the most modern sports complexes in Rio Grande do Sul. Announced by Mayor Delmar Hoff as the biggest work of his government in Kiko, the construction of the area, called Arena Porto, will represent an investment of R$ 15 million in the municipality's own funds.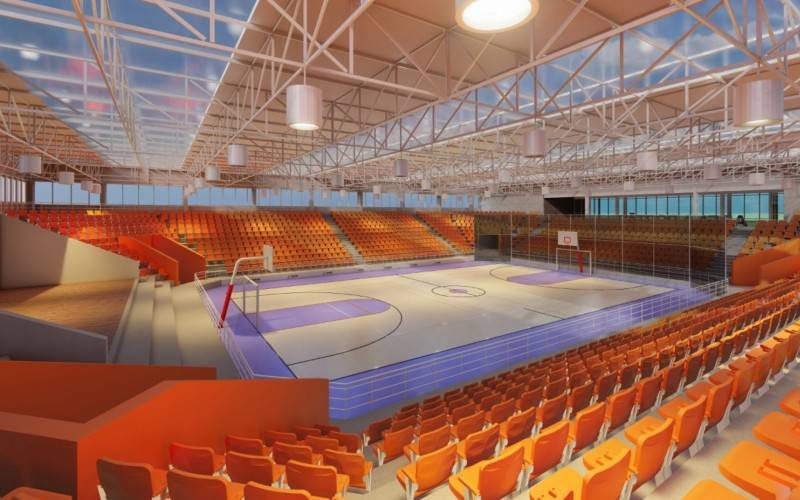 Superintendent of Culture, Sports and Tourism Pedro Lippert Jr., known as Zuzu, the complex will be built on the grounds of the Municipal Elementary School of Santo Antonio in the district of San Luis and will be used during sports competitions. the city, by students, in after-school programs, as well as by beneficiaries of social programs.
"It will be a model gymnasium, a guide to school sports, covering various sports. The space will be used for both social actions and high-level sports practice in order to attract talents among students," Zuzu says. According to him, the preview of the project is in the final stage, and the tender process is expected to start in the first months of 2023. The work is expected to be completed in about two years.
According to the previous project, the Arena can accommodate two thousand people. "Our municipal gymnasium, which dates back to 1982, has a seating capacity of 500. Once it was used very well, but today it is unstable. The arena will have the most modern design in its design, besides being synonymous with greater comfort for its visitors," says Zuzu. For him, the multi-sports complex, which will have several courts, will be synonymous with more health and quality of life for the population of Porto, regardless of age.
"Sports provide a different perspective, different values ​​for children and young people. "Sports have this power to make a person have a different perspective, even if they don't become a professional athlete," he says. "For the elderly, doing sports is a sign of health, so they should think about promoting that health and not just restoring it," he analyzes. A video detailing the complex is available on the Porto Municipality Facebook page @Prefeituradeportao.
Did you like this article? Share it!